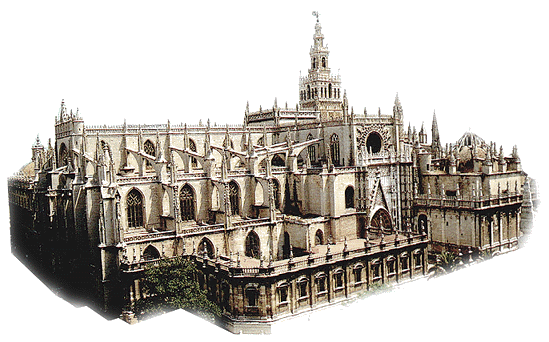 Dentro de la Catedral




















Catedral de Sevilla: Capilla de San Leandro

Not Found

The requested URL /promocion.cgi was not found on this server.

Additionally, a 404 Not Found error was encountered while trying to use an ErrorDocument to handle the request.

Portada Capilla de San Leandro




La portada de esta capilla muestra un aparatoso diseño en piedra tallada, y es obra barroca realizada por Matías de Figueroa y Diego de Castillejo en 1733. La reja es obra fechable por los años citados y fue realizada por Francisco de Guzman y Francisco de Ocampo. En el interior se dispone un retablo barroco cuya talla fue realizada hacia 1730 por Manuel de Escobar.


En los muros laterales figuran dos pinturas firmadas por J. Mausola en 1735 que representan a San Leandro en el tercer Concilio de Toledo y a San Leandro instruyendo a Santa Florentina.




Las esculturas que adornan este retablo son de Pedro Duque Cornejo, y representan al Santo titular en el centro, y San Antonio Abad y quizás San Fulgencio en los laterales. En el Atico aparece Santo Domingo de Guzman.

Llamadas internacionales baratas al extranjero
---
Last Update: 8 san_leandr
Created by: INTEREC. Internet Web Hosting Services
Developed by: INTEREC. PHP/Perl/mySQL Team
Copyright: INTEREC 2004