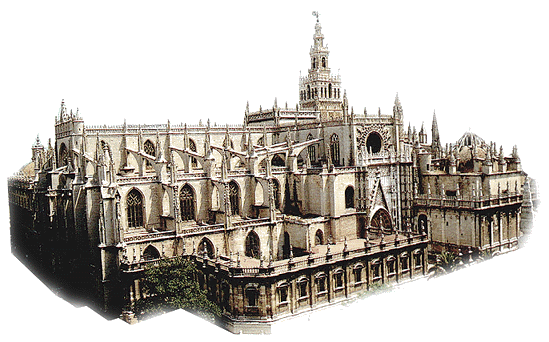 Dentro de la Catedral




















Catedral de Sevilla: Altar de la Visitación

Not Found

The requested URL /promocion.cgi was not found on this server.

Additionally, a 404 Not Found error was encountered while trying to use an ErrorDocument to handle the request.

La Visitación, de Villegas




La reja que cierra esta capilla se fecha en 1568 y en su interior se alberga un retablo de pinturas contratado en 1566 por el pintor Pedro de Villegas con el capellán de la Catedral, Diego de Bolaños. La pintura central, que lleva la firma del artista citado, representa La Visitación, mientras que en las calles laterales figuran San Blas, El Bautismo de Cristo, Santiago y San Sebastián. En el banco aparece retratado el donante del retablo, Diego de Bolaños, y sus familiares. En el centro de este banco se encuentra un relieve escultorico de San Jeronimo Penitente, obra de Jeronimo Hernandez en 1566.





Llamadas internacionales baratas al extranjero
---
Last Update: 1 la_visitac
Created by: INTEREC. Internet Web Hosting Services
Developed by: INTEREC. PHP/Perl/mySQL Team
Copyright: INTEREC 2004